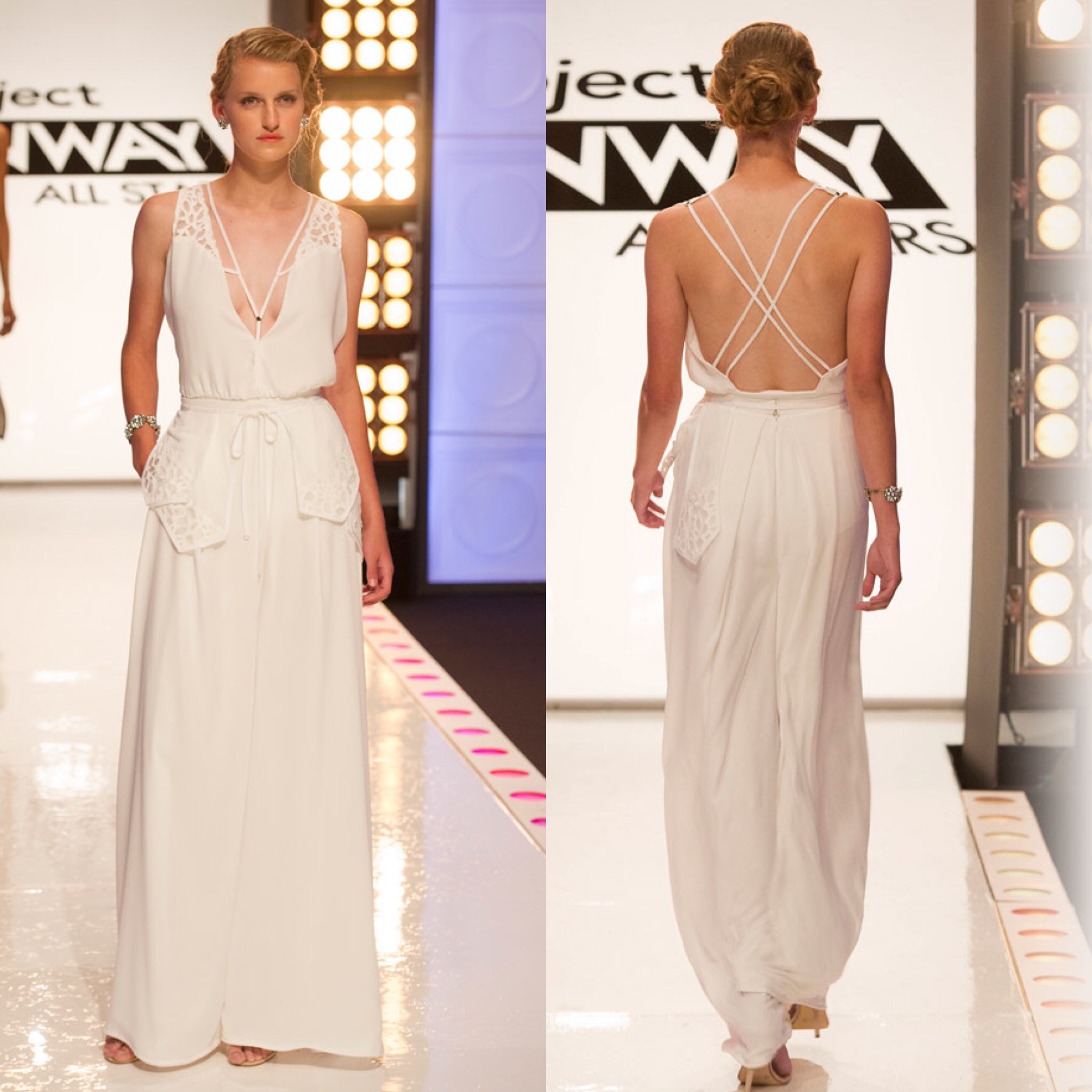 ASK US!
GET READY FOR SUMMER WITH TONS OF INSPIRATION AND ANSWERS TO YOUR FITTING CHALLENGES!
Behind the scenes at Fabulous Fit, we've been working hard to solidify decades of fitting experience, to show you how easy fabulous fitting clothes can be! Whether you are creating clothes to fit the world, or a special person (especially yourself), The Fit Made Easy! lessons will inspire you through every fitting challenge. We'll provide you with inside tips from fashion designers for your easy fittings; along with everything from "Getting to Zen in Your Closet" to "Finding and Fitting Clothes for Special Fitting Issues, written by successful designers.
You won't need to study or struggle to figure out what to do, because the techniques are repeated, over and over, in every article, in many different ways. Whether we're discussing fitting points for backless wedding dresses, collars (which insist on slipping back), or ripples on a pair of pants; the rules are always the same.
The Fitting Club is built around Jill's career in designing clothes for every major clothing store from Bloomingdale's to Barney's. The Fitting Club is about sharing the knowledge, the mistakes, and the guidelines.
Wishing you fabulous clothes!
Every project begins with planning. And planning begins with inspiration.
Finding inspiration is like finding happiness. Both would be found by choice. One of the best ways to be inspired is to start cutting pictures from magazines. By the time you have a big pile of silhouettes, colors, fit (baggy or tight), you'll be surprised at how much of your style is right there waiting to be created. "One of this, the color of that"…it goes on and on. Even add selfies of you making memories...
WHERE IT STARTS
Simplicity.
The fitting techniques may seem unusually simple because each process takes so little time. But that seems to be the point. Plan and follow. Each small step has a purpose. When you follow the steps in the Fitting Sequence, and as you pinch and release the fabric to follow the curves of the body,,, you will see how simple fitting really is. Creativity starts with understanding what is there, and how everything you create is part of that sensibility for your best body silhouette. Repetition and understanding make fitting easy.
A MILLION DOLLAR PATTERN
Once you own the basics of Proportion and Silhouette, finding that basic pattern, that can be changed a hundred times, will simplify every fitting. The fitting points for every style are the same; then adjusted on the dress form to classic, trendy, or over-sized. Starting with the anchors (shoulders, for jackets and tops, under bust for bustiers, and waist or upper hip for pants and skirts), find the certain shoulder or waist position that is perfect for you. The fitting points reflect the proportion and silhouette for everything you create using your body shape, so patterns can easily be altered for many different styles.
THE POWER OF PLAY
The technique of seeing how your clothes will look and feel starts with playing...pinching or releasing fabric to find the best lines; always allowing for movement on the pressure points of the body where fabric meets curve, or added ease is needed to raise arms or bend elbows...
THE ART of Not DRAPING!
Finding the cut and fit of your clothes can be easily identified on the dress form. Fabric has a mind of its own; now you can see what it might want to be. Duplicate the anchors, and pressure points on the dress form at each area. The body you are fitting is right there; identifying a large bust line, or fabric ease needed for a forward or uneven shoulder...
FABULOUS FITTING PANTS!
Thank you for pants by Valerie Mayen! for Project Runway!
How could we live without them? The pressure points with pants will not vary. A crotch can be lowered, or a thigh can be tapered, but the vertical measurements will always be matched from the anchor. Measure the vertical points of movement from your waist or upper hip; (anchor point / waistband) to the vertical thigh, back hip, and upper leg. The curve of the rise is key...and you can easily change the curve from short to long. When you find those pants that you can't stop wearing, turn them inside out and check the curve of the rise. Then try them on the dress form and you'll see how every pair of pants from now on, will feel fabulous! Too simple.
CREATIVITY AND DETAIL!
The creativity and detail in Valerie's work is truly an inspiration; whether you are creating for Project Runway, or creating for Project YOU!
Thank you, Valerie
POWER OF STATEMENT
The anchor points of a backless dress, or any dress, begin with the shoulders. The shoulders and upper chest must match the slope of the body. The sleeve seams will match the contour of the shoulder, and follow the crease at the armhole.
When you shape the movement points on the upper body, the dress will not slip back, nor forward. The base of the bodice, under the arm should be cut high to allow for movement and stability. The bust can shaped with a princess line, eased, or darted.
FITTING FOR SCOLIOSIS AND SPECIAL NEEDS
Layering clothes is not only practical for day to evening or dress up to dress down, but layering will hide a multitude of irregularities, and give you freedom to move! The message here, whether you are fitting for an uneven shoulder or a bubble butt...work with what is there. Start with the basic, and follow the Fitting Sequence.
LESSONS IN LEATHER
GINGER HOLLEY HEAD DESIGNER, STAR TREK CONTINUES
This is truly a lesson in curves, and how a super successful costume designer plans every detail for movement, in action and in real life!
One could only describe Ginger's designs as extreme action and obcesson with detail. Just fabulous!
FABULOUS PLUS SIZES
Ginger Holley, Head designer for Star Trek Continues, web series.
Curves with detail...matching the pressure points on your dress form, will give you clothes that MOVE...even if you are not part of the Starfleet Command.
Ginger gives us her step by step on flowing and fabulous clothes.
JOIN US FOR FABULOUS PLUS SIZES!!!
BASICS WITH DETAIL
THE EXCITEMENT OF DETAIL
There are a milion ways to change the detail on a perfect fitting blouse, or jacket or pair of pants, without ever changing the really comfortable fit.
Once you have the body shaped to the dress form, and bodices and patterns shaped as basics, your creativity will soar with how easy it is to have fabulous fitting clothes created in so many different ways!